Self-disinfecting Labor Apron | Unisex Universal Overalls | Antiviral
regular price
Offer price
€20,99 EUR
Unit price
for
Sale
Exhausted
UNISEX WORK OVERALL
Work overalls for women and men. Innovative technical fabric awarded by the European Union, which gives the polyester waterproofing and self-disinfection properties (antivirus, antifungal and antibacterial). This in turn prevents bad odors in the fabric.
MULTIPLE SECTORS
Perfect as a children's TEACHER smock, woman's CLEANING uniform, HAIRDRESSER apron, BEAUTY SALON smock (aesthetic and massage) or uniforms for BAKERY and HOSPITALITY.
SELF-DISINFECTANT
Unisex work uniform with CB-20 ANTIVIRIC TEXTILE treatment recognized and financed by the European Union in INNO4COV-19. EFFECTIVE against VIRUSES, BACTERIA and FUNGI. It is capable of inactivating SARS-COV-2 (causing COVID-19). Salasana Protect's women work coat has obtained ISO 18184: 2019 Antivirus Certificate efficiency of 99.99%. ISO 20743:2007 Certified Antibacterial and ISO NP EN 14119 Certified Antifungal.
EASY to CLEAN
Professional apron that self-disinfects itself and prevents bad odours. Uniform with liquid-repellent treatment to reduce stains. 100% polyester.
MADE IN SPAIN

Designed and manufactured in Spain, following the highest quality standards. See for yourself and if you are not satisfied we will refund your money.
<transcy>Share</transcy>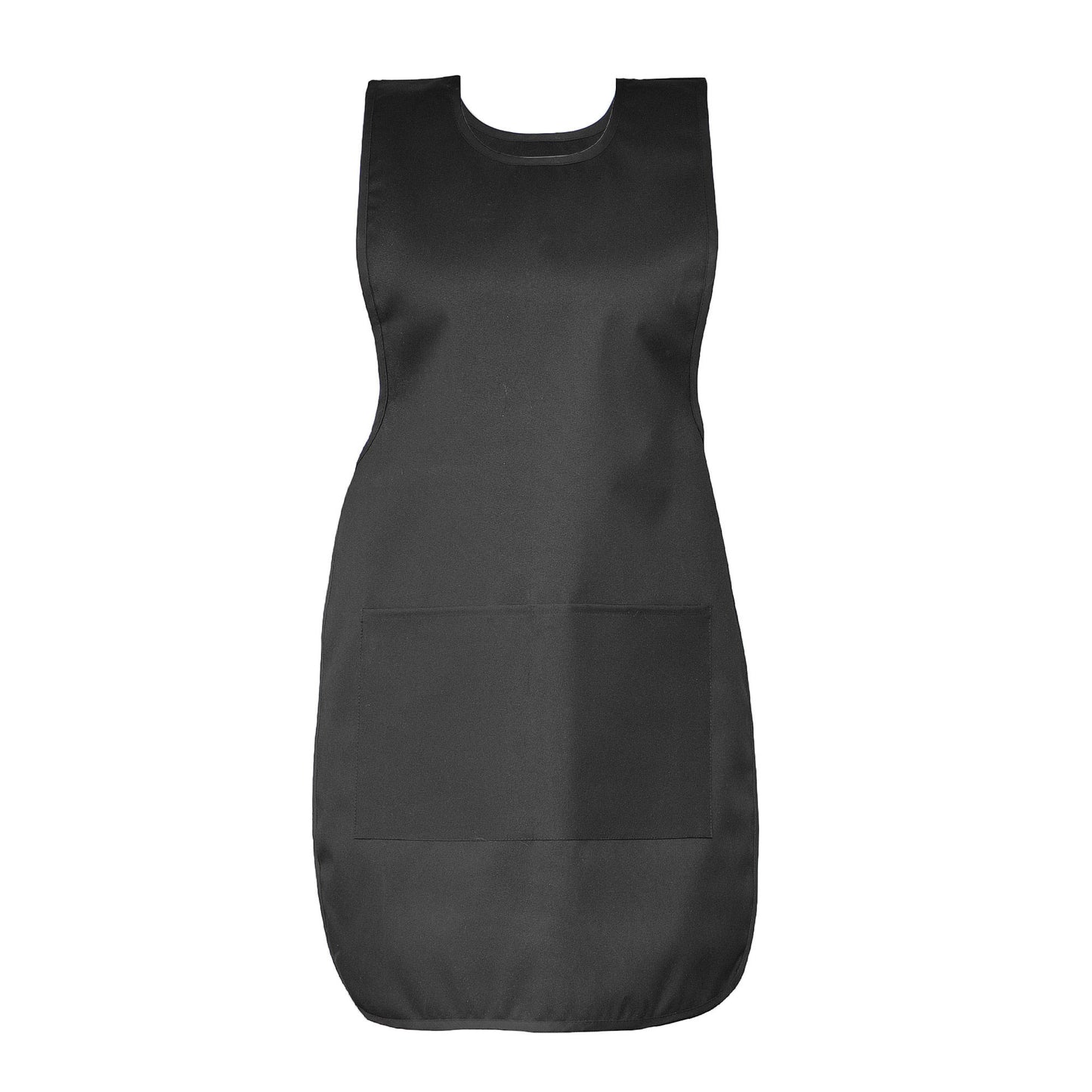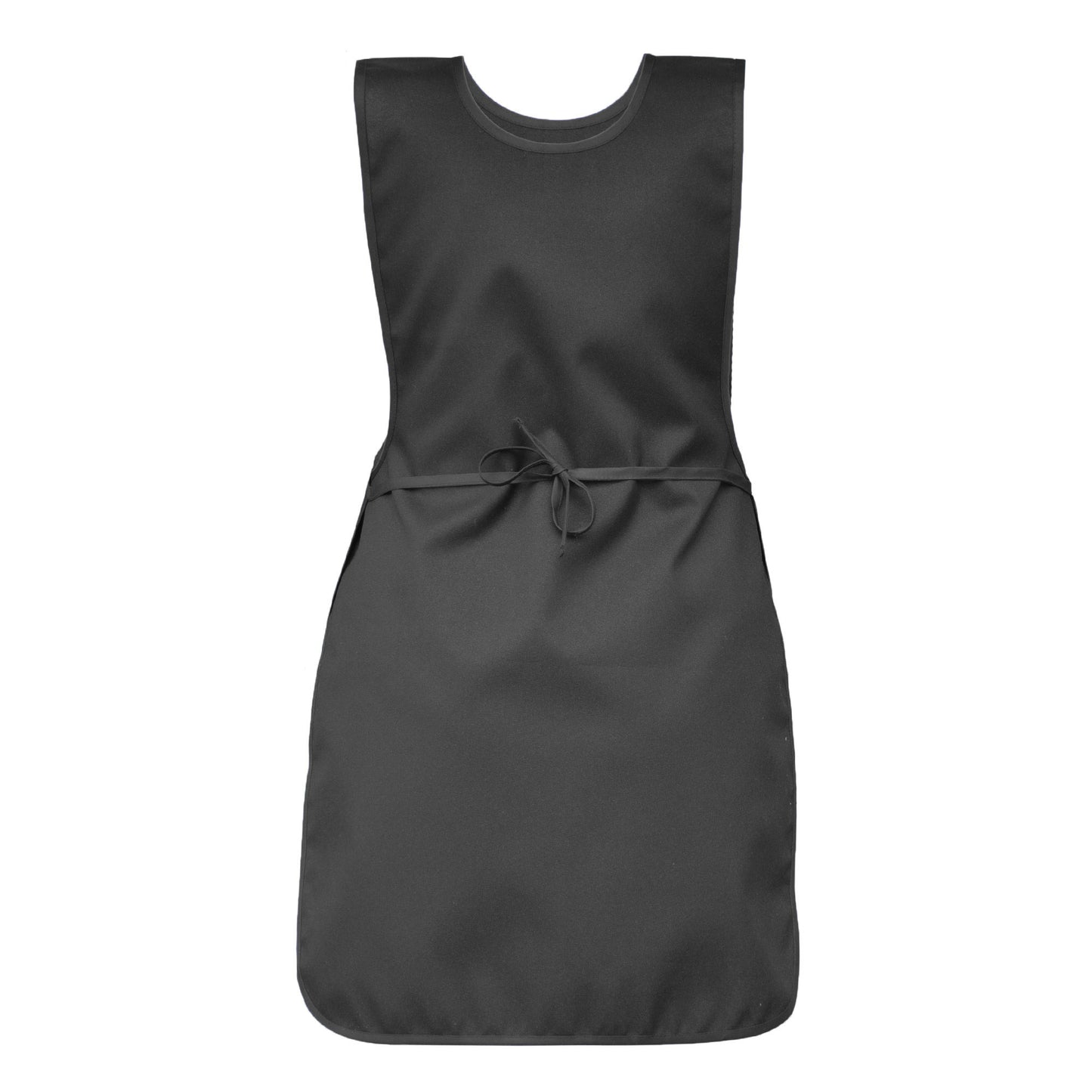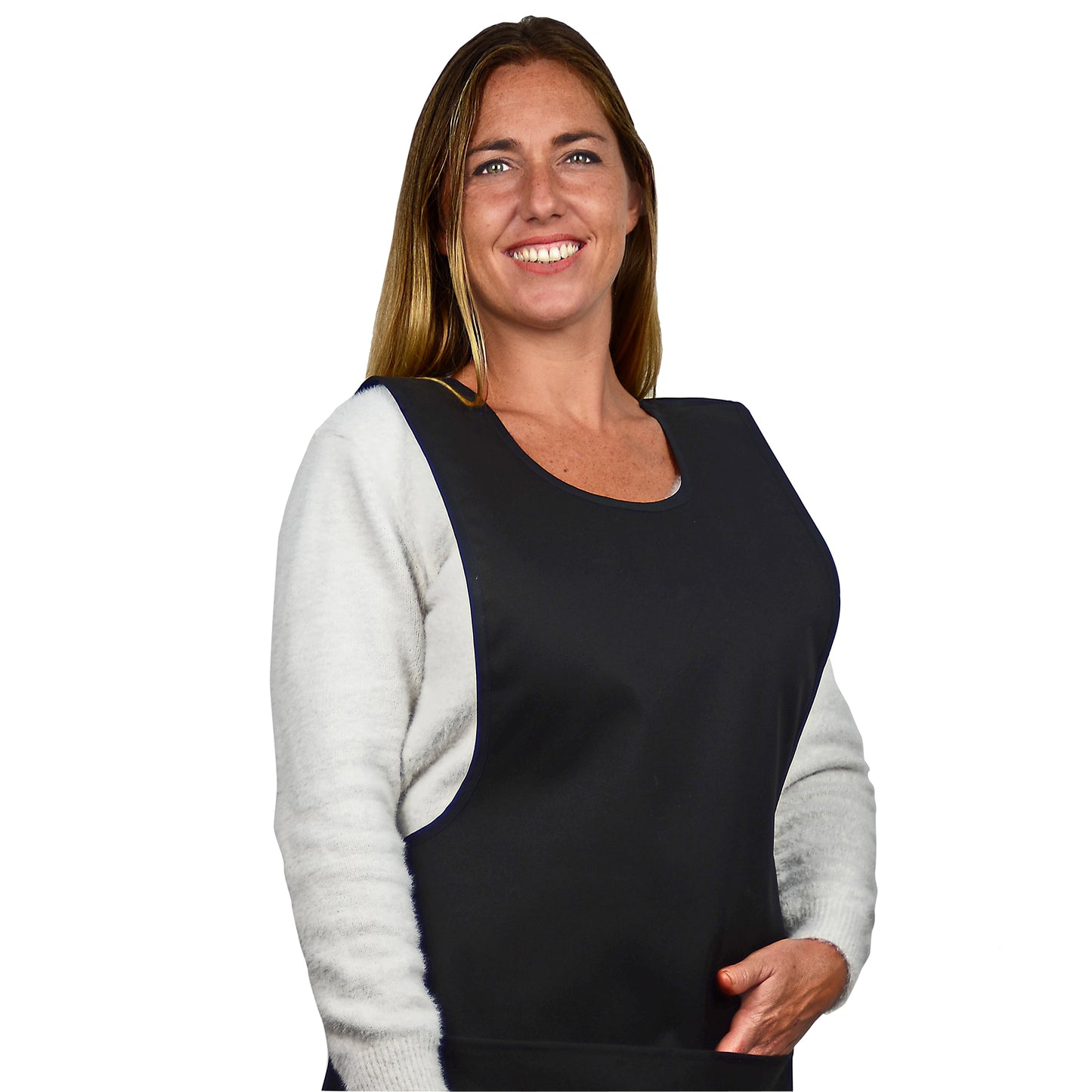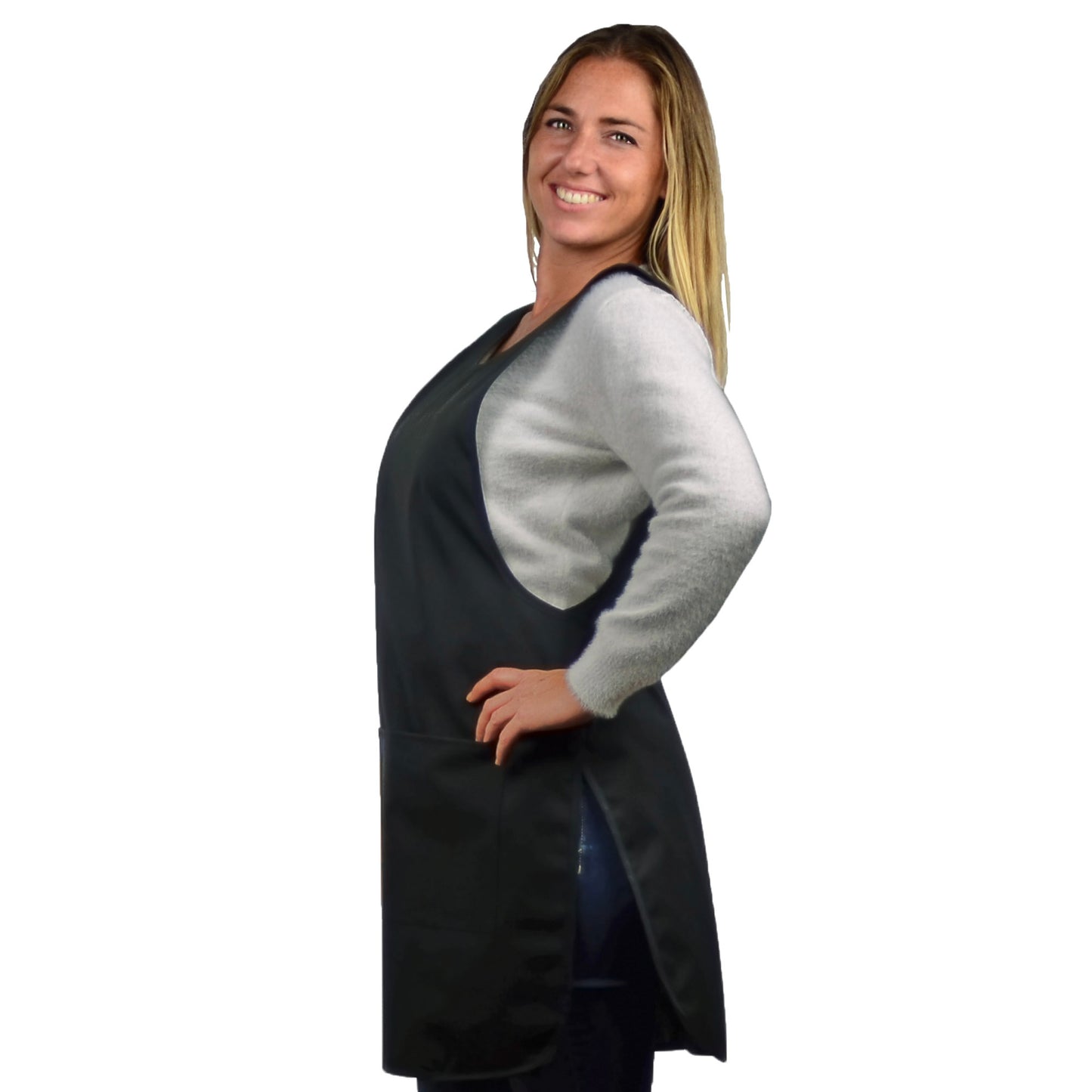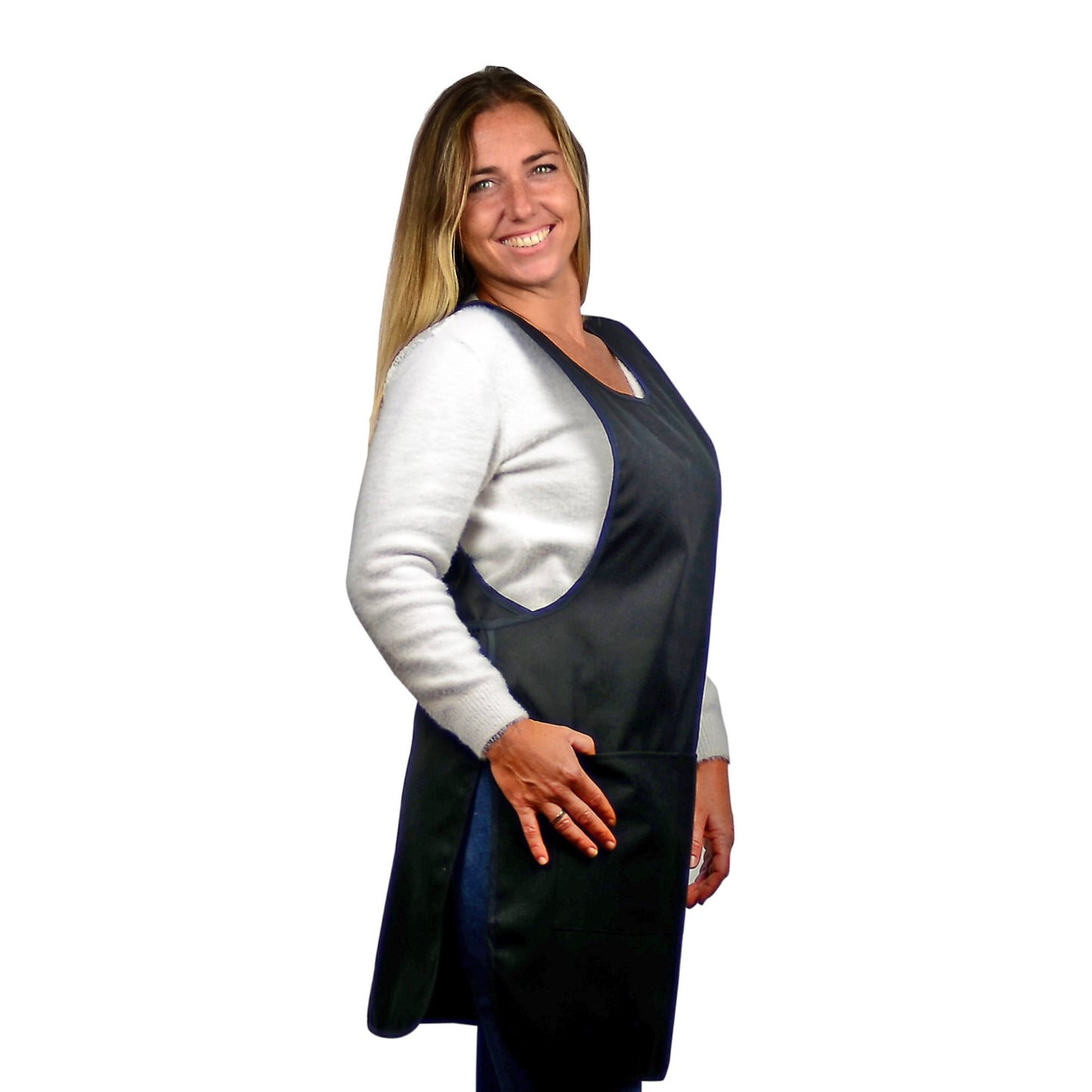 CERTIFICATES
ANTIBACTERIAL

Certified Antibacterial Tablecloth ISO 20743:2007 (tested on fabrics).

<transcy>ANTIVIRUS</transcy>

Certified tablecloth with ISO 18184:2019 Antivirus efficiency of 99.99%.

ANTIFUNGAL

Certified antifungal tablecloth ISO NP EN 14119 (tested on fabrics).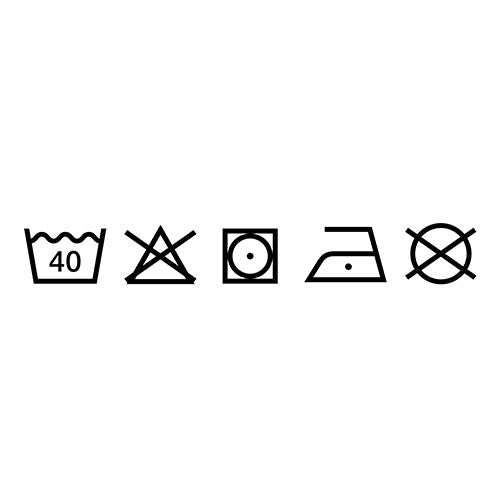 WASHING INSTRUCTIONS:
Washable and Reusable Overalls
– Wash by hand or machine at a maximum of 40º.
– Only oxygen bleached without chlorine allowed.
– Do not use bleach.
– Tumble dry low, maximum 60º
– Iron at a maximum of 150º on the back.
– Cannot dry clean.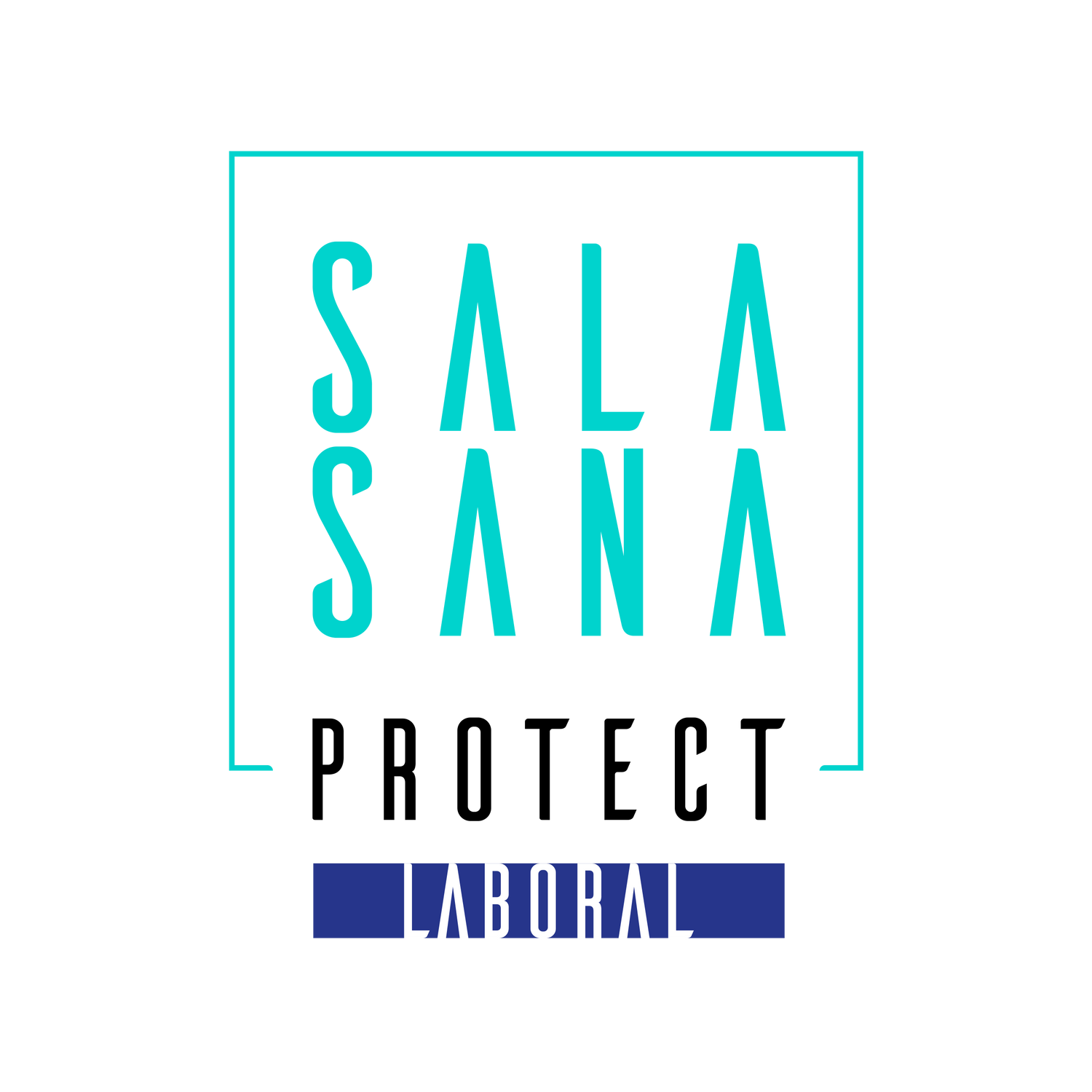 MANUFACTURED and DESIGNED in SPAIN
Salasana Protect is a Spanish brand specialized in high-quality technical fabrics, with different applications for different sectors.
We manufacture fabrics with natural fibers and sustainable treatments, with a longer useful life , thus managing to reduce the negative impact on the planet. Our technology is patented.
All our products are designed and manufactured in Spain.
Contains authorized disinfectant and in accordance with BPR regulations, (EU) Regulation n. 528/2012 and modified by the regulation (EU n. 334/2014).
See other Sectors