<transcy>Table Protector - Shockproof + Anti-scratch + Anti-stain</transcy>
regular price
€19,99 EUR
Offer price
€23,99 EUR
Unit price
for
Sale
Exhausted
Heat Resistant Table Protector
Protective tablecloth for dining table against bumps, scratches, stains and liquids. In addition to protecting the table, it gives the tablecloth more body, making the support softer, while at the same time preventing it from slipping. It is easy to clean with a damp cloth thanks to being completely smooth (there are no indentations).
Table Protector for Hospitality and Home
Perfect for Home, Bars, Restaurants and Hotels. Place the table protector between the dining table and the tablecloth. Established measurements (see sizes), you can choose a size and then cut part of the fleece to fit.
Robust Material
Dining table cover made with a layer of 1.8 mm of 100% polyester and a coating of 100% PVC of 1.9 mm. Approximate total thickness of 3.7 mm. Thanks to the use of PVC coating, instead of foam, the fleece is less porous and also does not delaminate. Dining table fleece washable up to 60ºC.
Certified Quality
Salasana Protect tablecloth protector complies with the ecological-human requirements of OEKO-TEX STANDARD 100 and also complies with Annex XVII of REACH.
Made in Spain
Muletón for table Designed and Manufactured in Spain, following the highest quality standards. See for yourself and if you are not satisfied we will refund your money
<transcy>Share</transcy>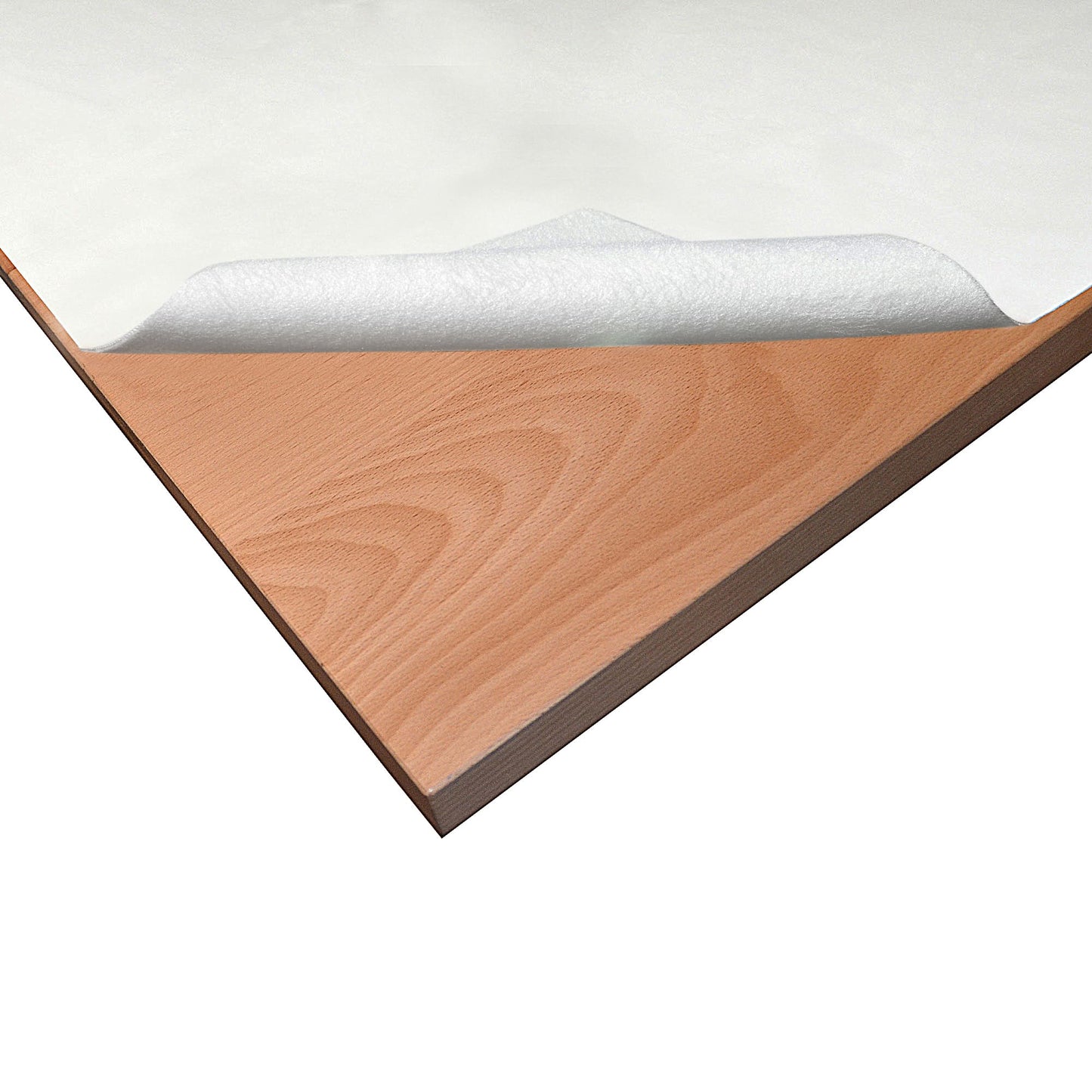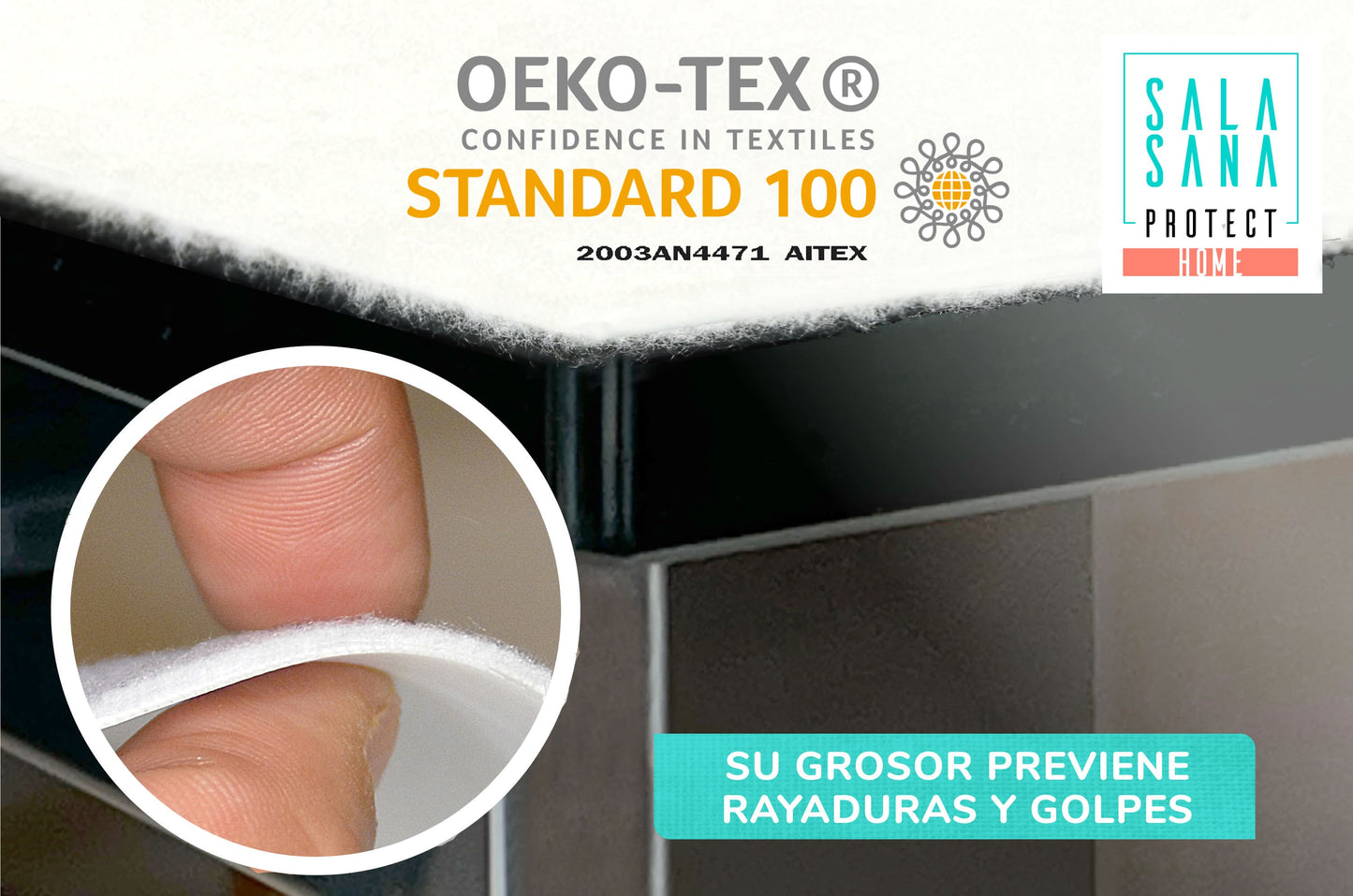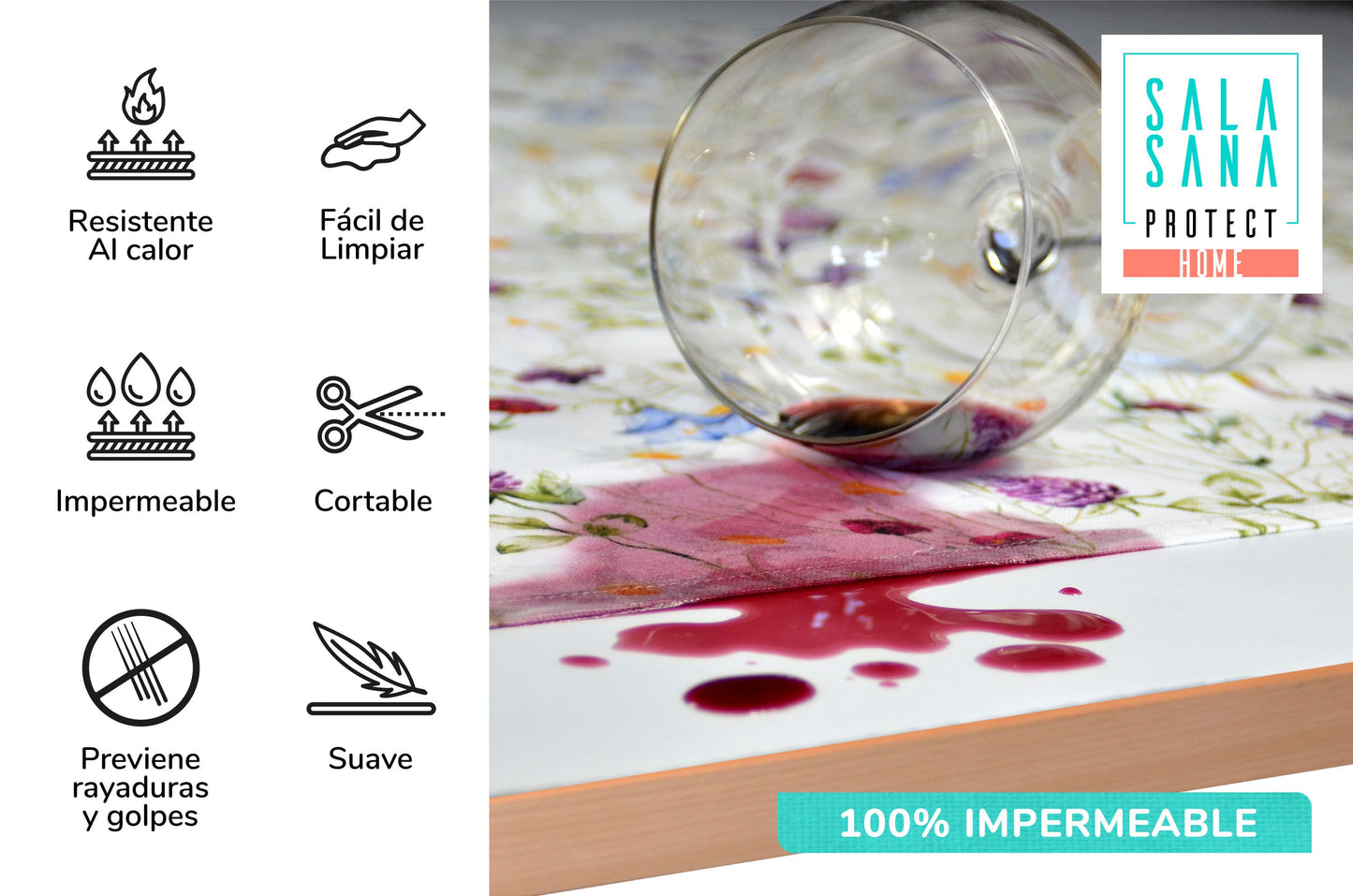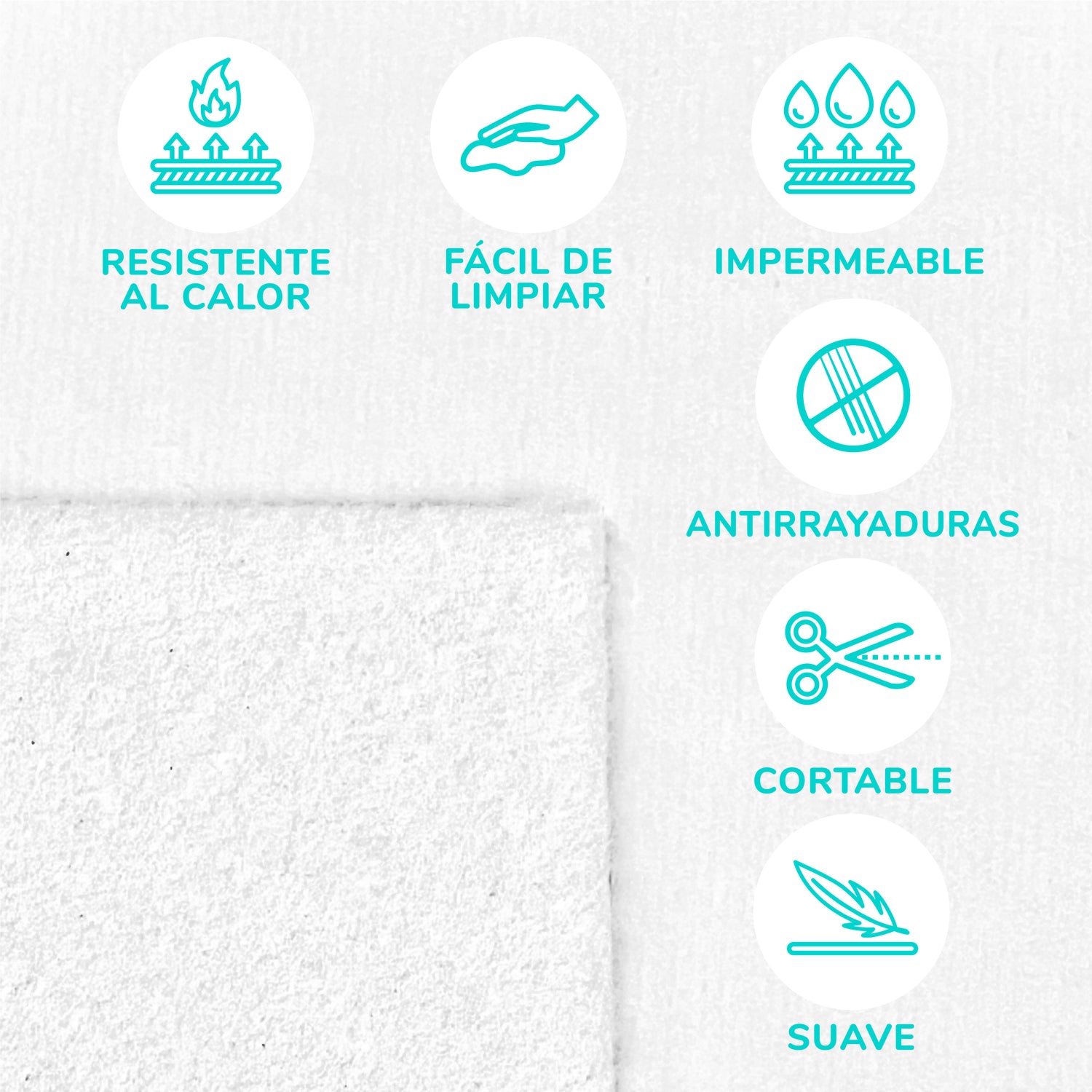 Characteristic
✔ WATERPROOF: Waterproof table protector that protects your table from liquids.
✔ STAIN-RESISTANT: Easy and comfortable cleaning with a damp cloth. Surface without crevices for better cleaning.
✔ PADDING: Shock and scratchproof absorbent fabric.
✔ WASHABLE: Machine washable stain-resistant tablecloth up to 60ºC.
✔ ADJUSTABLE: You can choose one of our four sizes and cut off the excess.
✔ HEAT RESISTANT: Thermal insulation up to 90ºC.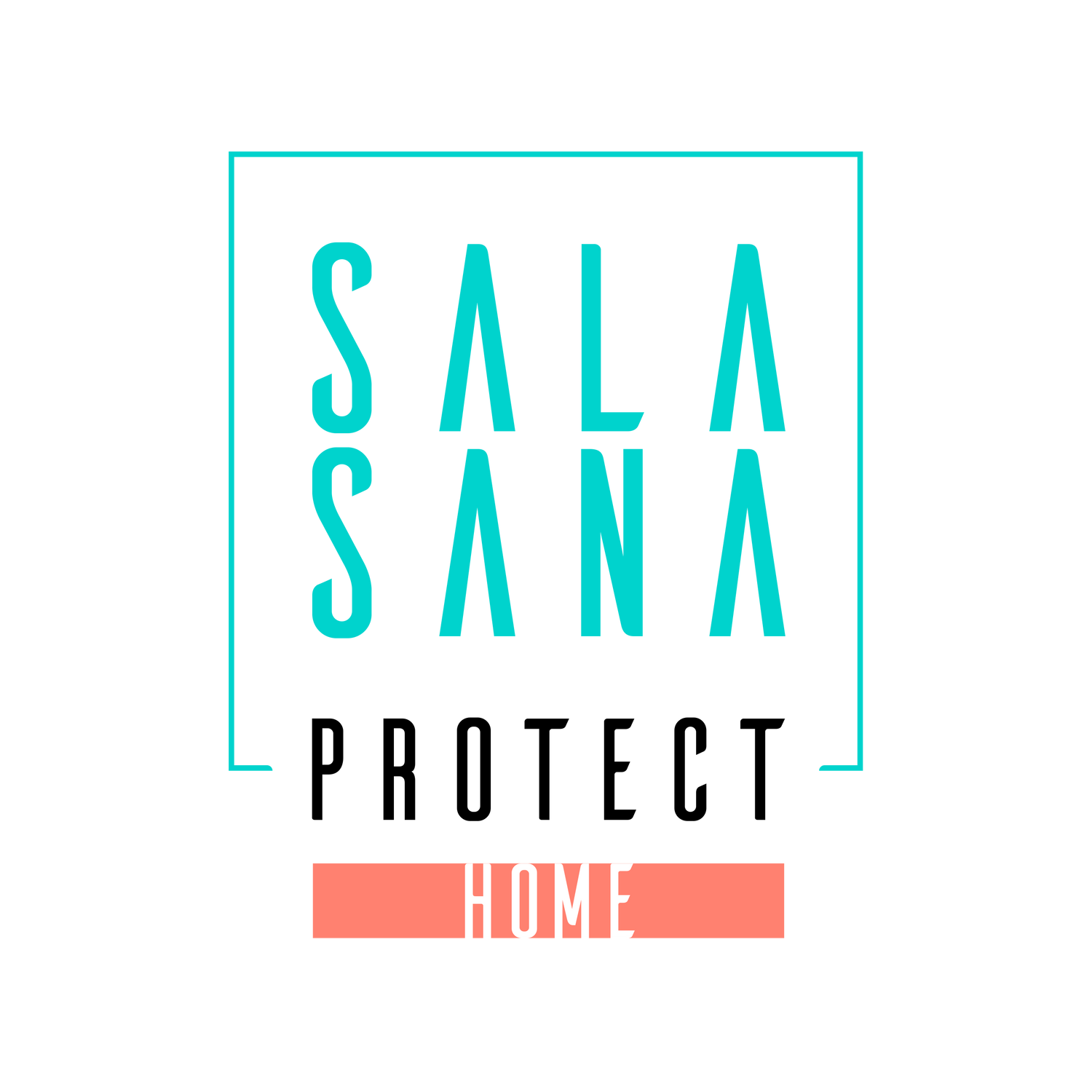 MANUFACTURED and DESIGNED in SPAIN
Salasana Protect is a Spanish brand specialized in high-quality technical fabrics, with different applications for different sectors.
We manufacture fabrics with natural fibers and sustainable treatments, with a longer useful life , thus reducing the negative impact on the planet.
All our products are designed and manufactured in Spain.
See Other Sectors